Doctum is an educational institution which o!ers distance graduation programs, from semi- presencial to 100% online courses. The primary goal was to o!er Doctum's students a friendlier, more captivating way of accessing the content of their classes, highlighting multimedia and visual resources.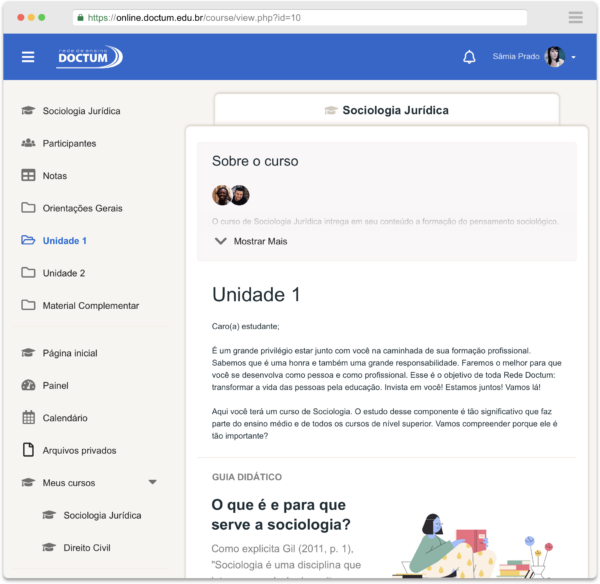 After discussing with the client the overall requirements for the new design, I did some research on the current state of e-learning platforms on the internet. I also looked for references on information architecture for educational environments. That led me to sketch several ideas focused on the most important components of the platform: class browsing, content viewing and activities.
With the client's approval of the initial designs, work followed by customizing Moodle default theme. After that, I also did some code spelunking to improve the way content was rendered.
Client meetings took place every week by video calls. We'd talk about progress on the theme's development, some usability issues, fixes and reception by the staff.
Reception has been great from teachers and students who report that the new design is easier to use and fun to explore.
This was the second time I worked with Doctum and I love their attention to detail through the entire process