I first heard of Teletext one day when reading about pixel and ASCII art. Teletext is a standard for displaying text and graphics on a television invented in the early 70s on the UK. It works by sending the information in the broadcast signal on an invisible area of the display which is then decoded and buffered in a series of "pages" which can be accessed via the remote control.
I never thought I'd ever see something like that until recently when I spotted it still working on a TV hotel in Rüdesheim am Rhein, Germany in 2023.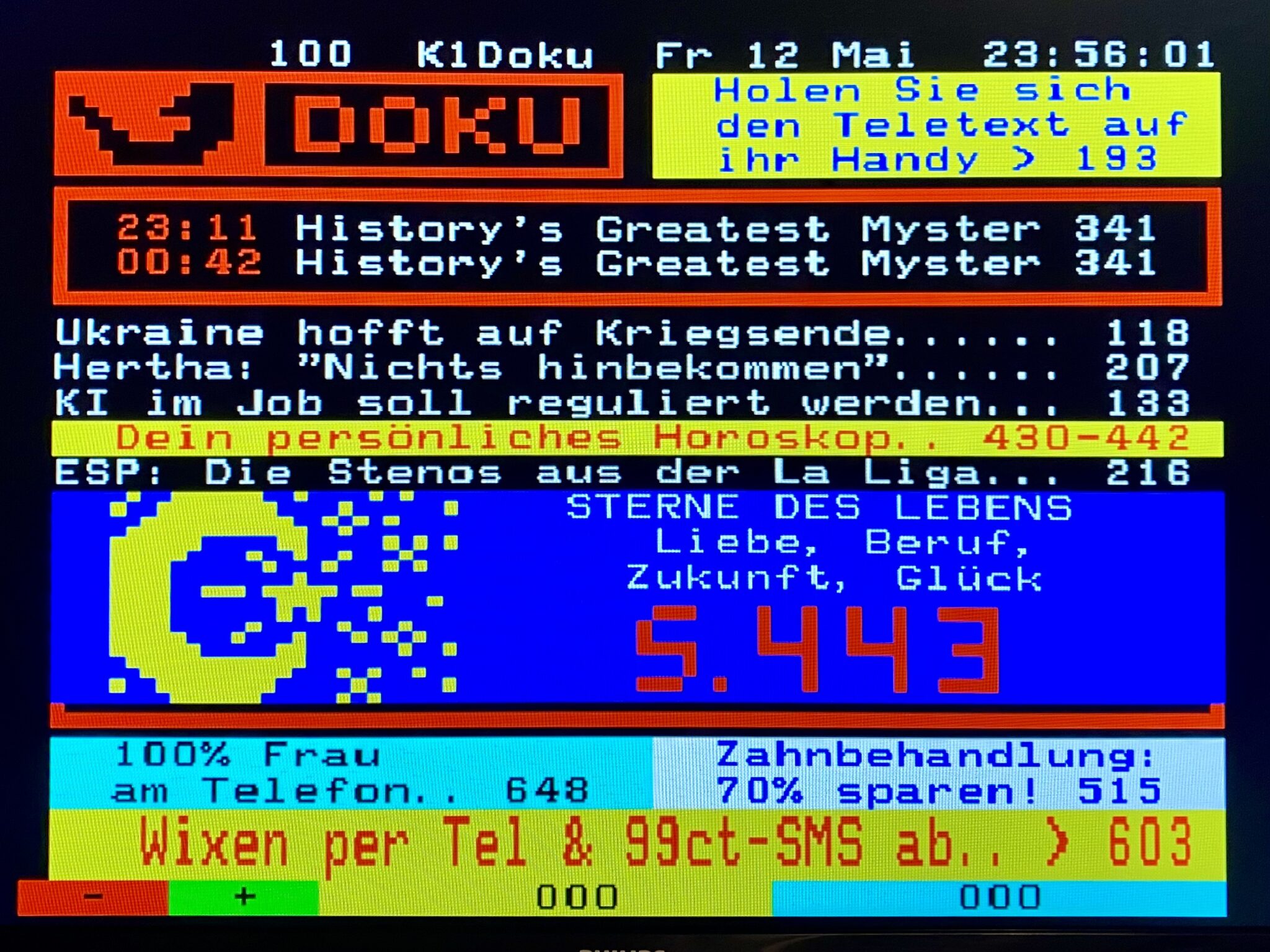 A friend of mine (@werls) then pointed me to Telidon, a telecommunication system invented in Canada in the late 70s. Recent art projects are seeking to recover and preserve the digital art created during that period. Motherboard also published a cool video about its history and legacy.