With Minha Vitória, dwellers can contribute with suggestions to the Plano Diretor Urbano, a kind of document intended to review and regulate the city's urban aspects for the next ten years.
I was contracted to design the overall user experience and make the wireframes, including adapted versions for smartphones, tablets and desktop, which then would be handed to the art and development teams.
The wireframes were created using the Axure RP software which was fast and simple to use and delivered consistent and interactive layouts with all the states one could expect.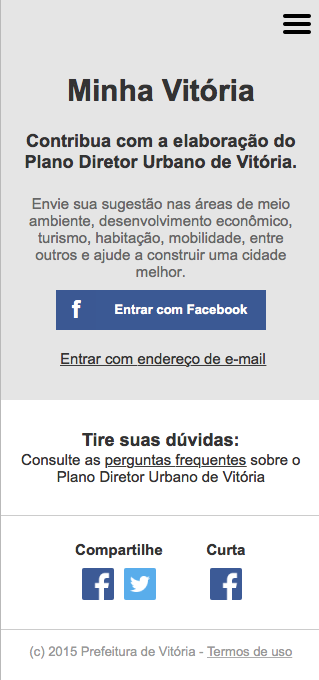 Visit the website: www.minhavitoriapdu.com.br